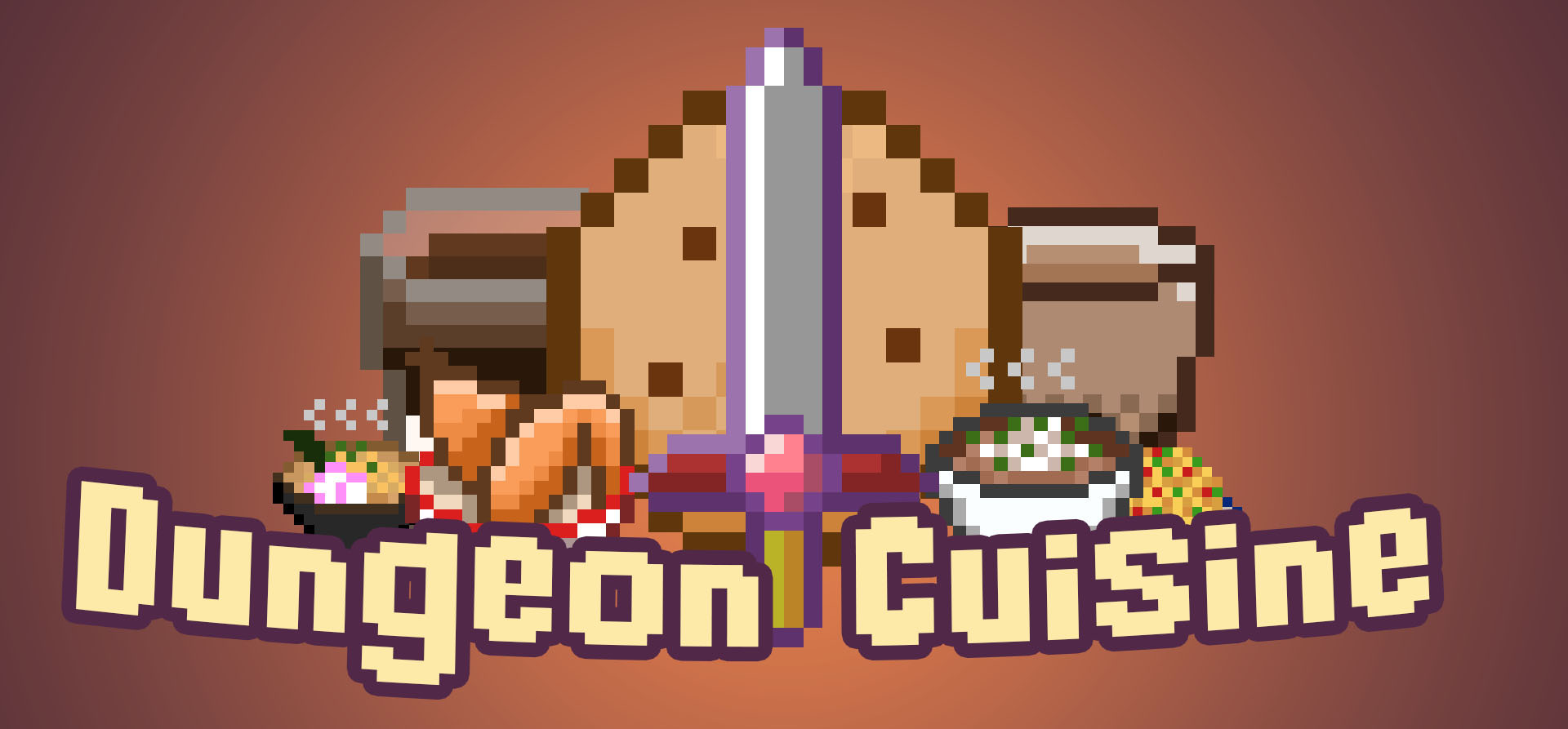 Dungeon Cuisine Demo
Support us by buying the download version! That way we will can get it to mobile version!
Our take on the classic dungeon adventure genre where you can explore dungeon, fight monsters and cook delicious dishes at the same time.
This is a casual single-player game where you play as a dungeon adventurer whose aspiration is to cook good food. Take the time and play to your pace while explore multiple-room dungeon. You can get ingredients by fighting monsters to cook up diverse dishes including a large amount of Vietnamese food you may have never heard of. Cooked food can also be corporate with each other to create a new dish. Try to find out all of our hidden recipe!
This game is not yet finished and this is a demo. You can support us by playing, giving feedback, and donations.
Current features
Cute pixel art style
Random generating dungeon
Monsters with random loot items
Lots of ingredients
Cooking feature with different tools
Tutorial
- W,A,S,D to move
- Left shift to dash dodge. ;)
- Left click to attack and inventory actions
- E to interact
- I for inventory
- P for pause
- a button for teleport back home. You will know that.
In development
This game is still in development and we are looking forward to giving you a fuller experience with more features such as:
More ingredients and recipes
More monsters
Chest and foraging feature
Customizable character and outfit
More type of weapon
Town map with NPCs and merchant(s)
Soundtracks. Ughhh.
Give us your feedback
on how you like this game in general, what do you particularly enjoy, your ideas or which improvements could be made,...
Follow us on xonha.itch.io for more updates on this game and more of our projects in the future.
Download
Click download now to get access to the following files:
Dungeon Cuisine Demo.zip
23 MB